Additional Exciting Auction Items at the Silent Auction on November 18th!
---
Rose Quartz
This exquisite rock with a soft pink essence is known as a Heart Stone. The multi-faceted rock has healing qualities in addition to its beauty. The Rose Quartz is a motherly and feminine crystal that gives soft tender energy of love and compassion. It is known to attract love and helps to develop a closer bond within relationships.
This Rose Quartz weighs about 26.5 pounds and measures approximately 9" h x 14" w.
Donated by: Davis Dalbok
Fair Market Value: $400
---
Consultation with Award Winning
Interior Designer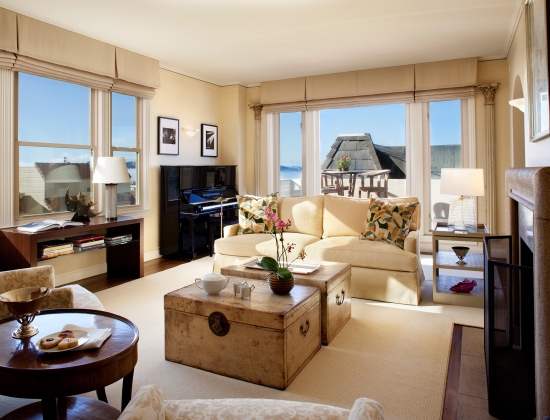 Thinking about a new look for your home? What better way to get started than with a two hour residential consultation with the brilliant Michael Merrill at Michael Merrill Design Studio in San Francisco, or a talented senior designer from his staff. This includes a site evaluation in your home, design consultation, and a budget analysis. The designer will discuss your needs and desires ensuring a unique vision for your home.
Donated by: Michael Merrill
Fair Market Value: $750
---
White Tara Thanka
This thanka depicts White Tara, the Mother of Compassion, known to bring blessings of compassion and longevity. She helps in removing obstacles and transforms the world of suffering into the world of peace. She seeks to alleviate the suffering of all beings in all directions.
This beautiful thanka will bring grace to your home or meditation space. It is framed with traditional Tibetan silk brocades and crafted to hang with covers and chevrons.
Measures 29.5" h x 24.5" w.
Donated by: Tibetan Aid Project
Fair Market Value: $1300
---
Boy with Dog
Lladro Figurine
Shhh! The boy lovingly says to his dog. This is a delicate, collectible statue from Lladro. Llardo figurines have been created by skilled artisans in Valencia, Spain since the 1950's. It was issued in 1970 and retired in 1998. The sculptor is Vincente Martinez.
The figurine is made of high quality porcelain and painted with a glazed finish.
These porcelain figurines have become renowned, admired and collected around the world.
Measures 7.5" h x 4.5" w.
Donated by: Anonymous Donor
Fair Market Value: $250
---
Antique Asian Tea Caddy
This delightful 19th or early 20th century Chinese tea caddy is decorative as well as functional. Inset on each of its six sides are delicately hand painted images of different motifs.
The super-sized tea caddy is made of pewter and holds as much as ten pounds of tea.
Measures 16" h x 13" w x 9" d.
Donated by: Linda Copenhagen
Fair Market Value: $800
---
Lagunitas Brewing Company
Tour & Tasting for Ten
Enjoy a VIP Tour & Tasting for 10 guests at one of the nation's lively taprooms in charming Petaluma.
The Lagunitas Brewing Company is known for iconoclastic interpretations of traditional beer styles, and irreverent descriptive text and stories on its packaging. In 2014, the company was the fifth top selling craft brewery in the U.S. Included in the package is a case of their signature IPA to enjoy at home, two Custom Mason Jars to drink it out of, 1 T-Shirt to spill it on, plus 20 Coasters, 4 Posters, 20 Magnets, and 1 Bottle Opener.
Donated by: Lagunitas Brewing Company
Fair Market Value: $300
---
Mountain Cabin Getaway for Six
Idyllwild, California
Savor ultimate seclusion and stargaze in the crystal clear mountain night skies, or venture out to restaurants and galleries in Idyllwild, just one hour west of Palm Springs. Enjoy three nights in a two-bedroom plus loft, two-bath cabin that sleeps up to six and comes with A/C, new appliances, fully equipped barbeque, fast wifi, smart TV's and Sonos music system. Enjoy the large wrap-around deck with open vista views and watch the wildlife. Start your morning off with biking, hiking, or rock climbing in the San Jacinto National Park.
Feel free to bring your kids ages six and up for a fun family vacation or enjoy a peaceful, romantic getaway. This cabin is suited for an array of possibilities!
Offer expires 10/31/17 and does not include most major holidays/dates such as Christmas, New Years, Thanksgiving, Valentines or the month of July.
Donated by: Morgan Cannon
Fair Market Value: $800
---
Bronze Phoenix
A highly detailed Phoenix, cast in bronze, struts in all her glory. The celestial Phoenix is considered the ruler of all birds and a symbol of joy and peace, as well as the female virtues of beauty and charm. She is also known to help balance the opposite forces known as yin-yang. The sculpture is supported by a heavy decorative base and would make a great addition to your art collection. Measures 5" h x 9.5" l x 2" w.
Donated by: Wendell Johnson
Fair Market Value: $175
---
Five Nights for Two
at Sarnath International Nyingma Institute in India
Make a pilgrimage to Sarnath, the site of the Buddha's first teaching at Deer Park and one of four holy sites sanctioned by the Buddha for pilgrimage.
Spend five nights, including three exceptional vegetarian meals, at the Sarnath International Nyingma Institute which opened in 2013. After sightseeing in Sarnath and nearby Varanasi, one of India's holiest Hindu cities, take refuge from the busy streets within the walls of the peaceful, spacious Institute. You'll appreciate its clean, open architecture as well as the beautiful, sacred mural which graces the walls and ceiling of the main chanting hall.
Meditate on the spacious grounds or beside a sacred sapling from the original Bodhi Tree, which was escorted to the Institute by 600 monks from nine different countries and planted during its opening ceremony on December 13, 2013.
Interact with resident Buddhist scholars and monks studying Sanskrit, Pali and Tibetan as well as learning English. Attend a yoga, Buddhist studies or meditation class. Or just relax and enjoy the beauty and community of one of the newest Nyingma Buddhist Institutes in one of the oldest cities in the world.
Donated by: Sarnath International Nyingma Institute
Fair Market Value: $2860
---
Create a Stunning Website!
Fall Presents is one of San Francisco's top marketing companies. Whether your passion project is for business, a social occasion or charity event, receive consulting on the marketing messaging, content development, image selection and links to social media. The actual market value of this package is $5,000 but the price is reduced for the auction. Package does not include the cost of a URL, hosting platform or photography that may need to be purchased. The maximum is 10 pages and does not include ecommerce capabilities.
Offer Expires 5/20/2017.
Donated by Veronica Fall
Fair Market Value $2500
---
Exquisite Necklace Set
Wear this Brazil Amazonite jewelry set including necklace and earrings by designer Adriana and Sara Medeiros and be ready to receive compliments by everyone who sees it! This exclusive set is hand crafted using wires, crystals, and stones in Brazil. All the materials are woven intricately with great flexibility making it comfortable to wear.
Own a piece that is original and one of a kind!
Donated by: Tibetan Aid Project, Sao Paulo, Brazil
Fair Market Value: $108
---
Garden Stone Buddha
Enlighten your environment! Take a deep breath and relax with this calming Buddha statue. It can be a perfect addition to your indoor or outdoor space to help bring serenity and focus into your life. The Buddha is sitting with legs crossed and both hands in his lap depicting balanced awareness. The statue is made of sandstone and measures 18" h x 9" w.
Donated by: Karen Silberman
Fair Market Value: $100
---
Two Nights Stay at
Ratna Ling Retreat Center for Two
Enjoy an all inclusive two-night stay for two people in a private deluxe cottage, featuring a gas fireplace, jacuzzi bathtub, and a large outdoor deck with views of the surrounding countryside. Delicious gourmet vegetarian meals and classes are included.
As a community guided by Buddhist teachings, its staff and residents aspire to embody and transmit wisdom, compassion, harmony and depth of caring. The center is tucked among the redwoods just 2 ½ hours north of San Francisco, but feels a world away.
Expires November 30, 2017
Donated by: Ratna Ling Retreat Center
Fair Market Value: $960
---
Red Calcite Crystal
Red Calcite is a magnificent crystal with magical properties for physical and emotional healing. It is an energetic stone that purifies heart and mind to increases energy, inner strength, and willpower. It is known to uplift emotions and decrease anxiety, helping one to experience life to its fullest. It is an ideal stone for individuals who are struggling in their daily lives.
Weighs 30 pounds and measures 8" h x 14" w.
Donated by: Davis Dalbok
Fair Market Value: $500
---
Bronze Walking Arhat
This sublime bronze sculpture is particular to the Sukhothai period in Thailand and signifies grace and internal beauty. The Arhat, who is an enlightened being, wears an elegant turquoise painted robe and his right foot is lifting off the ground as he walks in meditation, with his left hand raised and facing outward in a gesture of teaching. His right hand is gently positioned along the right side of his body.
This exquisite piece is cast in the Thai tradition with careful attention to detail.
Measures 14" h x 4.5" w x 3" in diameter.
Donated by: Karen Silberman
Fair Market Value: $250
---
Tibetan Filigree Bowl
This exquisite golden filigree bowl studded with emeralds and rubies is a superb example of art that can be traced back 5000 years. Filigree is a delicate type of metalwork made with fine, tightly set, thread-like wires that are twisted, shaped and soldered into highly ornamental lacy designs. The bowl is made of copper and consists of borders, petals and leaf motifs. It has a flattened base and is decorated with a beaded border.
This is truly a unique piece of art for your collection.
Measures 7.5" h x 4.5" d.
Donated by: Karen Monesi
Fair Market Value: $1000
---
Kuan Yin Mask
This exquisite black cast iron mask in the form of a Buddha has a cast seal mark and can be wall mounted. Enjoy this unique mask as wall art in your home or office. Gazing inwardly with wise and gentle eyes, this Buddha image emanates warmth and peace, surely a delight to gaze upon as you move through your day.
Measures 8.5" h x 4.5" w.
Donated by: Wendell Johnson
Fair Market Value: $190
---
Blue Calcite Crystal
Set of Three
Blue calcite is known as an energy amplifier and is used for healing. It is a calming and soothing stone that eliminates negative emotions and encourages rest and relaxation. The crystal is known as the stone of the mind which can help in bringing stability, enhancing memory and fighting against laziness. Blue calcite aids in effective communication and fostering enlightened discussion calmly and tactfully.
The three crystals in this set weigh 3.5 lbs, 5.5 lbs and 6 lbs.
Donated by: Davis Dalbok
Fair Market Value: $400
---
Coi Fish Silk Embroidery
Vibrant against a black cloth background, twelve red coi fish swim in a circle at the center of this framed piece. The embroidery is further set off by a white circle within a square created by three layers of beveled matting. The coi fish showcase the delicate stitch technique. The richness and variety of their color is highlighted in silk embroidery with the shimmer of silk thread mimicking the effect of fish scales as they slice through water. Coi fish symbolize good fortune, abundance, perseverance and courage in Japan and China. The rich dark wood frame measures 21″ square.
Donated by: Lu Carter
Fair Market Value: $300
---
Relax & Replenish!
A Day at Silverado Spa with
Lunch for Two in Napa Valley
Silverado Resort and Spa, awarded the "2016 Certificate of Excellence" by Trip Advisor, is a luxury resort in the heart of the world-famous Napa Valley Wine Country!
Enjoy the world class amenities including the use of spa locker lounges, Fitness classes, workout room, lap pool, Jacuzzi, and sauna/steam in luxury for the day. Included in your spa package is Lunch for Two at the Spa Café.
It's all designed to ensure the perfect Napa Valley Wine Country stay! 
Donated by: The Spa at Silverado Resort
Coordinated by: Judith Caldwell
Fair Market Value: $150
---
Hornblower Dining Cruise for Two
There's a lot in life to celebrate. So welcome aboard! Whatever the occasion, you'll enjoy gentle bay breezes, glittering waves, and the dramatic San Francisco skyline. Whether it's your birthday, anniversary, or you finally found a great babysitter, enjoy an impeccable service, fine dining, gracious hospitality and stunning views on a Hornblower dining cruise for two around the San Francisco Bay! You'll enjoy live entertainment as you cruise past the Bay Bridge, Alcatraz, under the Golden Gate Bridge, and more.
Donated by: Hornblower Cruise & Events
Fair Market Value: $300
---
One-Night Stay at Rosewood Sand Hill with Spa Treatments for Two in Menlo Park
Forbes Travel Guide 5-Star Award in 2016
Nestled amid 16 lush acres just west of Stanford University, Rosewood Sand Hill melds relaxed California Ranch architecture with fragrant gardens, stunning views of the Santa Cruz Mountains and plenty of local charm. Delight in the fresh West Coast cuisine of Madera, awarded Wine Spectator Best of Award for Excellence in 2016.
Choose Two 60-minute Spa Treatments at Sense Spa which provides personalized service and a courtyard graced with a soothing fountain ensuring a tranquil escape. Separate men's and women's locker rooms each feature a relaxation area, wet lounge and charming outdoor courtyard with whirlpool.
Donated by: Rosewood Hotels and Resorts and Sense Spa
Fair Market Value: $1055
---
Huggable Big Bear
This jumbo teddy bear is made with soft and cuddly poly-swirled faux fur. The bear's leather feet and nose and coral-colored knit cap add to its appeal. It also has Child Safety Eyes which can't be pulled off by babies and swallowed. It can be washed and air-dried to keep it
fresh and germ free.
Measures 93" x 31"
Donated by: Lu Carter Designs
Fair Market Value: $300